Radio Orienteering

USA Radio Orienteering Championships 2023 a Success


The 22nd USA Radio Orienteering Championships took place April 19-23 at Cooper Lake State Park (CLSP) near Dallas, Texas. The event saw participation from 34 individuals representing nine US states and Ontario, Canada. April 19 was dedicated to radio direction-finding training and practice. The competitions from April 20-23 will help determine the members of Team USA who will compete in the ARDF World Championships scheduled for the fall of 2023 in Liberec, Czech Republic.

All events were held within CLSP on maps provided by the North Texas Orienteering Association (NTOA) of Dallas, Texas. New Mexico Orienteers (NMO) of Albuquerque, New Mexico, organized and sponsored the event across state lines to bring the championships to a challenging new venue. Professional communications and logistics support was provided by members of the White Rock Lake Amateur Radio Club (WA5WRL), for which the event organizers are extremely grateful.

"The terrain at this championships was the most challenging of any championships in memory," noted the event director, Gerald Boyd, WB8WFK. "The relative flatness of the courses was more than compensated for by the challenges posed by the thorny vegetation," he added.

The races began with a sprint event on April 20, where two sets of five transmitters operating on two different 80-meter frequencies transmitted sequentially in 12-second bursts every minute. Ordinarily held in an open runnable park setting, this sprint was held along hiking and bridle trails. Transmitters (called "foxes) were placed near trails to help competitors complete their courses without exceeding the 60-minute time limit.

The competition continued the next day with Foxoring, a timed race where individual competitors used a topographic map and a magnetic compass to navigate through diverse, wooded terrain while searching for the foxes. A violent electrical storm wreaked havoc with one of the foxes. Its non-volatile memory was scrambled by the currents induced by a nearby bolt. It failed to transmit, causing some competitors to search (sometimes successfully!) for the silent transmitter. "The competitors were amazing!" exclaimed Charles Scharlau, NZØI, the course setter.

Classic events were held over the weekend. Each day, two separate courses (one on 2m and one on 80m) were set out. Competitors competed on one band each day. The Saturday classic event included a family competition among the Sanderson clan. Matt (KC9SEM) and Patty (N9PLS) of Chicago, Illinois, split into mother-daughter and father-son teams to compete for family bragging rights. "We would love to see more families participating in these events," Boyd added.

Despite the anticipation pre-event of hot Texas weather, the last day of the competitions saw cold rain, which added to the challenge. But the competitors persevered, with many of them turning in excellent performances.

The 2023 USA Radio Orienteering championships provided a full and complete championships experience. They should serve well as a springboard to a successful USA showing at the World Championships this fall. The lessons learned will be applied to the USA Championships in Michigan in 2024, which have already been announced: tinyurl.com/2p9fmw27


RESULTS

Sprint Results: https://backwoodsok.org/ardf-usa-championship-2023-sprint-results

Foxoring Results: https://backwoodsok.org/ardf-usa-championship-2023-fox-o-results

Classics Results Day 1: https://backwoodsok.org/ardf-usa-championship-2023-classic-80m-and-2m-results

Classics Results Day 2: https://backwoodsok.org/ardf-usa-championship-2023-classic-day-2-results


ACKNOWLEDGEMENTS

Thank you to everyone who helped support the 22nd USA Radio Orienteering Championships:

New Mexico Orienteers (NMO) for their sponsorship of the event.

North Texas Orienteering Association (NTOA) for the use of their maps.

Backwoods Orienteering Klub (BOK) for the use of their timing equipment and stands for sprint and foxoring. And for the use of their website for posting results.

Thanks to Gerald Boyd, WB8WFK, for serving as Event Director and providing foxoring transmitters.

Thanks to Nadia Scharlau, KO4ADV, for designing the longer classic courses and helping at the starting line; and to Charles Scharlau, NZØI, for designing the other courses and setting them out.

Thanks to Ken Harker, WM5R, Vadim Afonkin, KB1RLI, and Imre Polik, KX4SO, and Robert Frey, WA6EZV, for their help at the starting line during the competition days.

Thanks to Matt Craig, Adalia Schafrath-Craig, Gheorghe Fala, Natalia Leoni, and Imre Polik, KX4SO, for picking up the sprint and foxoring controls after those events.

Special thanks to Imre Polik, KX4SO, for operating the download station and posting results to the BOK website, ensuring timely reporting of each day's results.

Thank you to the White Rock Lake Amateur Radio Club (https://whiterockhams.wordpress.com/) members David Ricker, KG5VSR, John Webb, W5JMW, John Cheyney, KF5PFP, Randy Durham, W5WXY, Alberto Boisse, KI5WZZ, Shane Outlaw, KI5GBU, Topp Robertson, KI5LET, Anthony Mendina, NT5TM, for their help with communications during the event. And special thanks to Dave Catlett, K5YR, for organizing the club's efforts and for hauling the finish line equipment through the rain and mud! Their skills and dedication helped the event run smoothly and safely.


PHOTOS ONLINE

Courtesy Imre Polik, KX4SO: https://photos.app.goo.gl/F1G73MAgtJCmdmLk7

Courtesy Adalia Schafrath-Craig: https://www.icloud.com/sharedalbum/#B1653qWtHqakK4i

Courtesy Robert Frey, WA6EZV: https://photos.app.goo.gl/VupxekVNJi7veCcW9
Courtesy VE3RXH: https://photos.app.goo.gl/vyvZLSpb4xvsNM9s6
 
21st IARU World ARDF Championships

The Czech Radio Club has disseminated Bulletin 2 for the 21st IARU World ARDF Championships, which will be held August 27 to September 2, 2023 in Liberec, in the North Bohemia region of the Czech Republic. A training camp, consisting of courses in all four radio orienteering disciplines (foxoring, sprint, and 80m & 2m classic) will be held August 24-26. See the World Championships website for the latest announcements. Competitors representing the USA in the championships will be selected based on individual performances of competitors at USA Radio Orienteering Championships. Invitations to join Team USA will be sent out in Spring 2023.
5th World Youth ARDF Championships

The Hungarian Radioamateur Society has announced the 5th World Youth ARDF Championships will be held June 26-30, 2023 in Városlod, Hungary. Városlod is located about 140 km west of Budapest. The USA is invited to send young radio orienteers, aged 16 and under, to participate as a team. See the World Youth Championships website for the latest announcements.
Same Sport, New-ish Name
An announcement from the ARRL ARDF Coordinators:
The name Radio Orienteering has been around for a very long time and has frequently been applied to the sport of ARDF, but it hasn't been recognized in any official sense. Because Radio Orienteering is more descriptive of the sport (especially to the orienteering community), and because Amateur Radio Direction Finding is often confused with other radio direction-finding activities (like mobile t-hunting), the ARRL ARDF committee has decided to officially favor the use of the term Radio Orienteering. We believe that a transition to that name will result in less confusion, and perhaps, quicker acceptance of the sport by orienteers and others who will more readily grasp the essence of the sport. So look for more references to Radio Orienteering going forward, and don't be confused: it is the same radio navigation sport we all enjoy, but with a more descriptive name.
Note: this web page now links from https://www.arrl.org/radio-orienteering and https://www.arrl.org/ro, as well as https://www.arrl.org/ardf.
Future USA Radio Orienteering Championships

It is always a good year to bring the biggest annual USA Radio Orienteering event to your town. Download and share the trifold brochure to drum up the excitement, then apply online to host the USA Radio Orienteering Championships. The ARRL ARDF Committee is standing by to help you arrange for everything you need.
About Radio Orienteering

In this sport there are no vehicles, traffic jams, or exhaust fumes. Radio Orienteering (aka, Amateur Radio Direction Finding, or ARDF) brings radios into the great outdoors with maps and compasses, providing a uniquely enjoyable way to learn new radio skills. This radio sports activity deals with the taking of radio bearings to navigate through wooded areas in search of transmitters. It involves constructing direction-finding equipment, training amateurs in the rules of the sport, and organizing events in the USA and other IARU countries.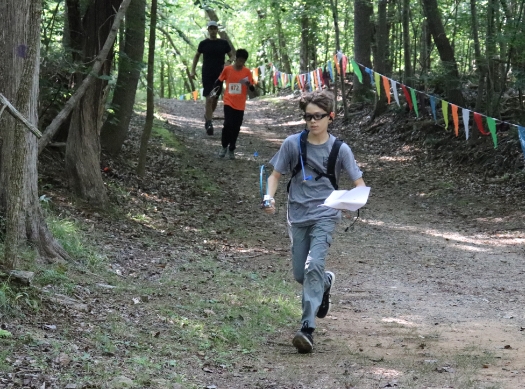 Interest and participation in Radio Orienteering activities are growing, and ARRL provides encouragement and support for Radio Orienteering activities across the United States. Events often take place at amateur radio conventions and hamfests as a magnet to amateur radio for youth and others. Championship competitions are held annually to help decide membership on the US team at the ARDF World Championships.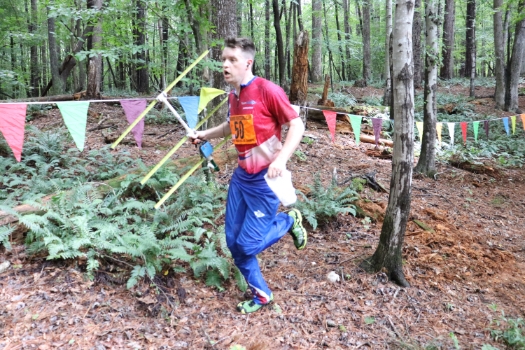 Join Team USA!

Would you like to represent the USA at international Radio Orienteering competitions? There are World Championships held biannually, and World Youth ARDF Championships (WYAC) have been held annually since 2017. Citizens of the USA, Green Card holders, and those who have lived in the USA for the previous year and have not competed for the title of Champion in any other country during that time, are eligible for membership on Radio Orienteering Team USA.

The only way to ensure an invitation to join the team is to prove your mettle by competing in ARRL-sanctioned Radio Orienteering competitions such as the USA Radio Orienteering Championships. But occasionally there are open team positions available that can be filled by qualified individuals lacking competitive results. A limited number of non-competing visitors may also travel with the team. USA Team members and visitors are responsible for all expenses associated with their participation, including paying for their own transportation, room, board and entry fees. Contact the ARRL ARDF Committee for full details.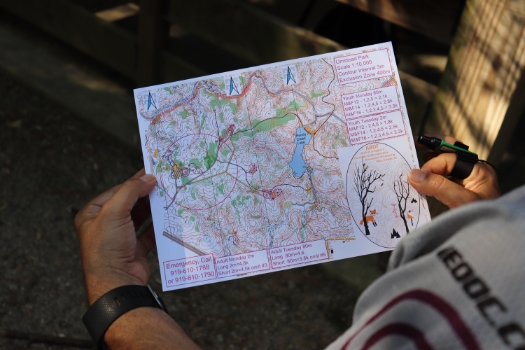 ARDF Schedule

Take a look at this list of Radio Orienteering activities to find out what is happening in your area. If you are planning to hold an ARDF activity then please email the ARDF Committee to get it added to the list!
ARRL Learning Network ARDF Webinar Video

We hope that ARRL members took advantage of the opportunity to learn the basics of The Sport of Finding Hidden Transmitters On Foot, presented by Robert Frey, WA6EZV. For those who missed it, and those who would like to see it again, please view the video online.
Contact the ARDF Committee
Questions or comments? Please contact the ARRL ARDF Committee at ardf@arrl.org.